Homepage
I am a Professor at the University of Washington's Department of Law, Societies, and Justice, and Director of its Title VI Middle East Center. I hold adjunct appointments in the School of Law and Departments of Anthropology, Near Eastern Languages and Civilization, Women's Studies, and the Comparative Religion Program.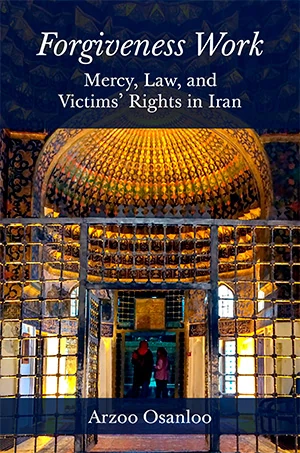 NEW RELEASED BOOK:
Forgiveness Work: Mercy, Law, and Victims' Rights in Iran
A remarkable look at an understudied feature of the Iranian justice system, where forgiveness is as much a right of victims as retribution
View book
I received my PhD in Cultural Anthropology at Stanford University in 2002. Prior to that, I was a practicing attorney, having received a JD at The American University, Washington College of Law in 1993.
As a former immigration and asylum/refugee attorney, I became concerned with the fraught but often neglected relationship between 'culture' and 'rights.' I turned to the discipline of Cultural and Social Anthropology in order to better promote and advocate for the humanity and dignity of people in other societies - societies which are simultaneously entrenched in domestic and international politics and law, historical relations, and are constantly changing.