Research Interests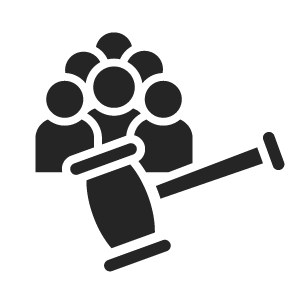 Legal Anthropology
As a legal anthropologist, I conduct research and teach courses focusing on the intersection of law, culture, and politics, including human rights and humanitarianism. My courses focus on human rights, refugee rights and identity, humanitarianism, post-conflict reconciliation, and women's rights in Muslim societies. My research explores the formations of women's rights and human rights in cultural contexts and draws on continuing ethnographic fieldwork in Iran. My first project explored the politicization of 'rights talk' and women's subjectivities in post-revolutionary Iran, and resulted in my book, The Politics of Women's Rights in Iran (Princeton University Press, 2009). I just finished my second book project. This one explores mercy and forgiveness by examining forbearance in Iran's criminal justice system. (See below)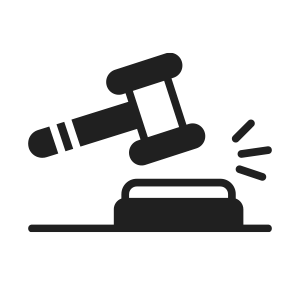 The Sanctioned State: Iran, Indefinite War, and Collective Punishment
In the summer of 2019, I started preliminary research on my next monograph, a project that explores the effects of sanctions on a people. I start by exploring the trajectory and genealogy of sanctions in international law from the late 19th century to today, considering how sanctions move from a form of arbitration and non-lethal pressure to economic warfare and possibly collective punishment. I aim to shed light on how decades of biting sanctions, both unilateral and bilateral, targeted and not, against Iranians have changed their social relations and shaped their hopes, desires, and aspirations, as well as what it means to live a good life and to be a human in the world.
Since it was first embargoed after having nationalized its oil in the mid-1950s, Iran has been one of the states most sanctioned by the international community. Since the 1990s, however, most of the sanctions have originated from one source: the U.S. Sanctions are increasingly employed by the U.S. government, but little socio-legal or anthropological research exists on the effects of sanctions on the lives and livelihoods of individuals.
In this project, I contemplate the role that sanctions play in shaping international politics and bringing "rogue" states to heel. At the same time, I will consider how states that deploy sanctions, increasingly through the blithe moniker "smart sanctions," affect individuals in the targeted country, in this case, Iran. That is, how does the international community weaponize human rights as a justification for sanctions that then contribute to or create a humanitarian crisis ripe for intervention and state collapse (not simply regime change)?
This section will explore the historical relationship between the use of sanctions and the global geopolitical economy, locating sanctions as a form of international "lawfare," the use of law as an instrument of political leverage or coercion (Comaroff and Comaroff 2006). But sanctions as instruments of power also have productive potential and benefit, as much as they hurt, different groups and individuals, both within and outside of Iran.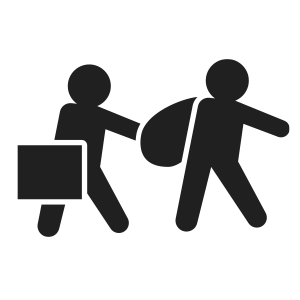 Humanitarianisms: Migrations and Care through the Global South, 2020-2022
Through this project, support by an Andrew W. Mellon Foundation Sawyer Seminar grant, we seek to decolonize the rhetoric and understanding of humanitarianism by examining the histories of forced migration and practices of humanitarian care for forced migrants, including both 'conventional' and 'humanitarian refugees', that developed outside of Europe and North America. In order to do so, we propose a comparative examination of these issues through three thematic clusters—Decentering Migration and Decolonizing Humanitarianism, Comparative Humanitarianisms, and Rethinking the Human—each of which builds on the previous cluster and thus creates threads of inquiry that will frame a public speaker series and the work of a faculty and graduate student research group.
Visit program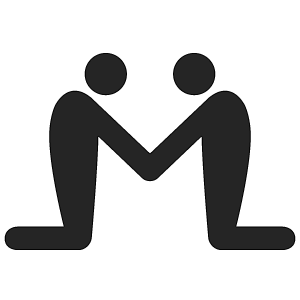 Forgiveness
I recently completed a research project examining the Islamic mandate of forgiveness, compassion, and mercy in Iran's criminal sanctioning system, jurisprudential scholarship, and everyday acts among pious Muslims. The book, Forgiveness Work: Mercy, Law, and Victims' Rights in Iran (Princeton University Press 2020), considers the Muslim mandate of forgiveness or forbearance as a central ordering component of an Islamic way of life. As an anthropologist, I am not simply interested in the texts of the sources, Qur'an and Hadiths, but also in how pious Muslims practice forgiveness, forbearance, mercy, and compassion in everyday life. That is, how does this compulsion to Muslims manifest through social interaction, law, and states politics? One specific area I consider is Iran's criminal sanctioning laws, which permit individual forgiveness (not to be confused with the state pardon). One of the aims of this study is to appraise the relationship between the legal and social manifestation of forgiveness to a certain understanding of human rights. Finally, I am interested in how the Muslim compulsion to forgive and forbear plays a role in reconciliation and transitional justice. I have not lost my interest in women's status and rights nor gender. This project also considers how gender (symbolically and literally) figures into forgiveness.